Publication date 09/21/2022 - 16:57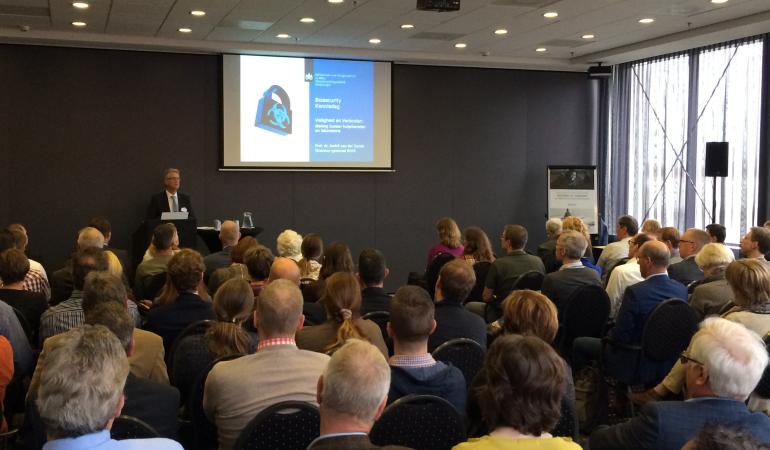 We hereby invite you to the eighth Biosecurity Knowledge Day, which will take place in person on Thursday, November 10th at the Mercure hotel in Amersfoort. In the morning, we will start with a plenary session featuring speakers such as Jaap van Dissel and Tatyana Novossiolova.
After lunch, Jochem Nooijer will deliver an exciting performance, followed by two rounds of workshops covering the following topics: espionage during foreign travel, Dual-Use in your organization, biosecurity and education, and behavioral change awareness.
You can find the full program and workshop descriptions on our website: www.bureaubiosecurity.nl/kennisdag.