The Biosecurity Office has developed two toolkits that can be helpful to provide an indication of the current level of biosecurity. These toolkits are intended for organisations that work with biological agents or come into regular contact with them.
Self-scan Toolkit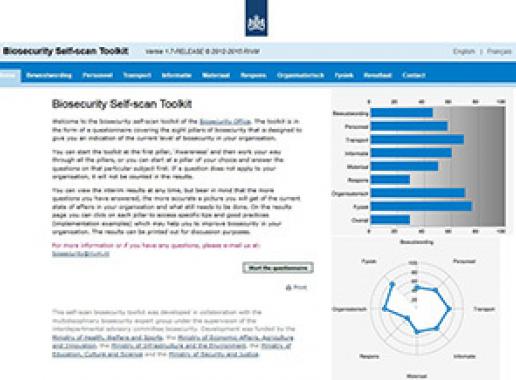 Vulnerability Scan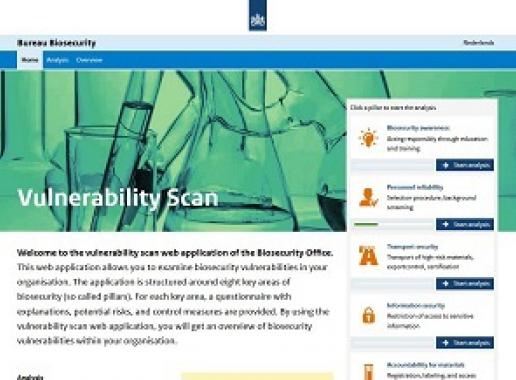 The vulnerability scan is a more extended scan compared with the self-scan toolkit with questions, scenarios and best practices built around the eight pillars of biosecurity.
Both toolkits were developed in collaboration with a multidisciplinary expert group biosecurity.